Ummah Welfare Trust has invited our Madrassah to join this year's
Kidz 4 Kidz campaign
During December, an Ummah Welfare Trust representative gave a presentation highlighting the plight of needy communities around the world and what we can do to help.
Students were then given a self-assemble donation box to fundraise for one week amongst family and friends.
Alhamdulillah students worked hard and diligently coming up with some excellent fundraising ideas and raising amounts that exceeded all expectations.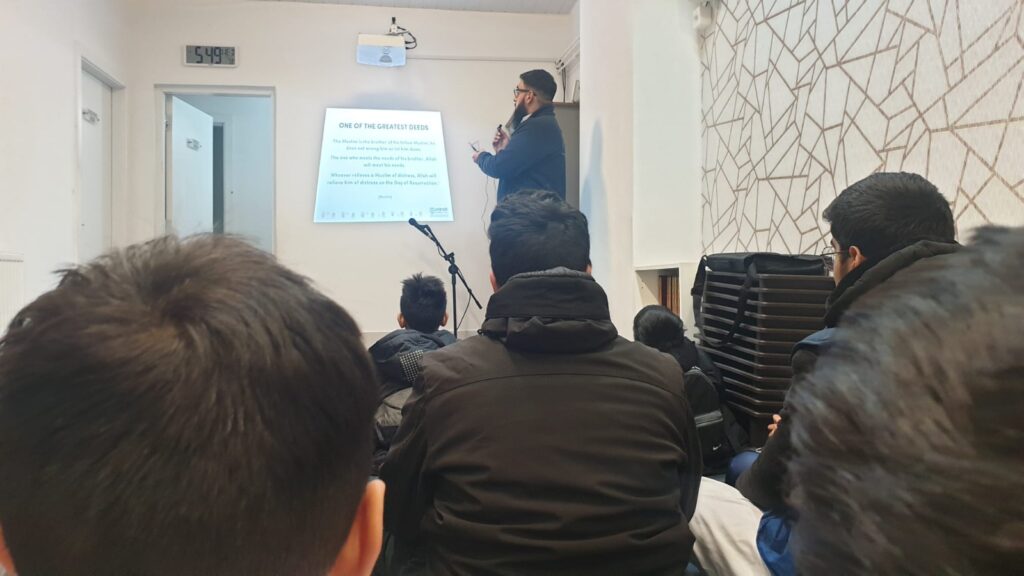 Alhamdulillah we had a great event for our young brothers and sisters these
winter holidays.
The Winter youth programme was educational, productive and filled with fun and games as well as friendly conversations and Halal socialising. Workshops covering various topics were taught.
Our youth explored key challenges faced by young Muslims and provided solutions to these problems. They also looked at how to overcome difficulty and obstacles with a positive outlook, and mapped out the keys to a successful life on earth and in the Hereafter.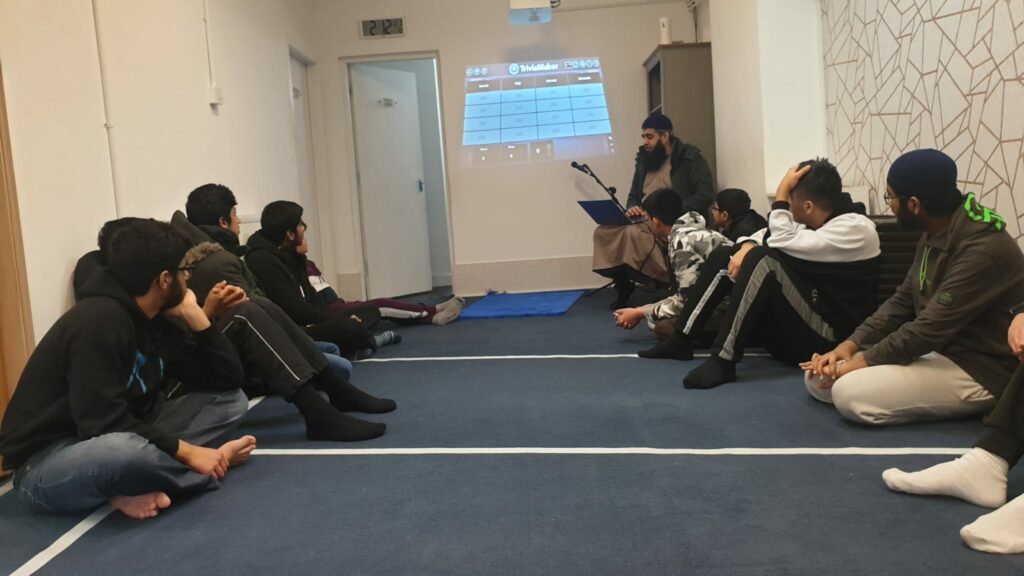 The sessions covered the following:
Dua workshop
Life is the best teacher
LGBT workshop
Puberty and Tahaara workshop
Who am I?
Quran journaling
1001 inventions
Islamic Quizzes
Escape room challenge
Party games
Gaming tournament
Monthly Talk:
New Year, New Me
Ustadh Ahmed Kapele from As-Suffa institute gave a very motivational and beneficial talk.
The topic was New year, New me, establishing the Deen in our lives.
You can watch the lecture online on our YouTube channel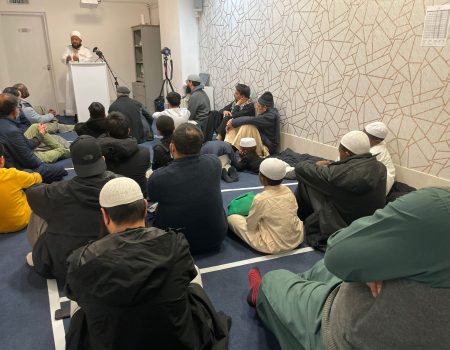 Mufti Muhammed Sajjad delivered an insightful workshop on
A Study of 40 Hadith
from Sahih Bukhari - The Book of Softening Hearts
Lessons took place over three consecutive Saturdays
Students enjoyed the course content and found Mufti's teaching style engaging as well as spiritually uplifting. They also mentioned how they found the background and stories narrated very beneficial as well as the use of real-life examples.
Sisters'
Islamic Gatherings
During our sisters weekly gatherings this month, we held weekly talks with a focus on the life of Maryam (a.s) and Isa (a.s) from an Islamic viewpoint.
We also looked at some of the many beautiful lessons we can take from their exemplary patience and insight.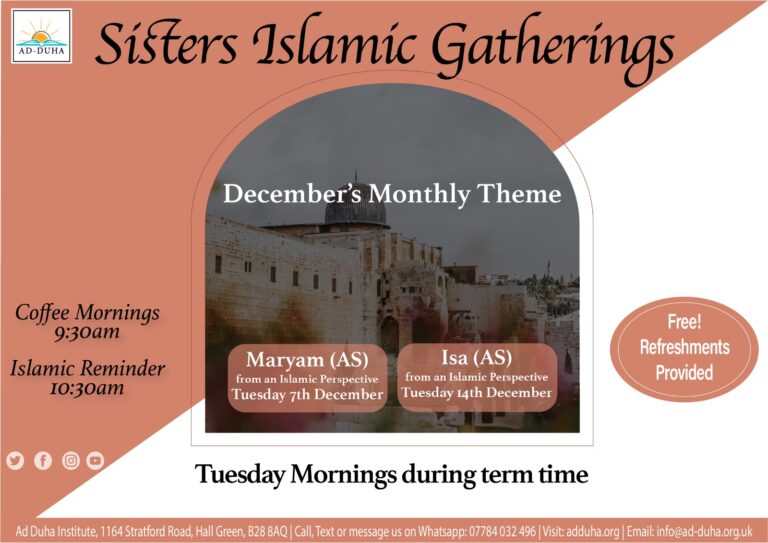 Fun-filled pages of Islamic activities for growing young minds, stay on our mailing list to receive free printables every month in your inbox.