Community Retreat Camp:
Croft Farm Water Park
The Community summer retreat camp at Croft Farm Water Park was a blast!
Brothers and families enjoyed a unique weekend of Islamic Tarbiyah and brotherhood with fun games, reminders, water sports, camping activities and workshops.
We received great feedback from everyone that took part.
Teen Youth Club:
Boys to Men
July's Boys to Men session was on an essential topic for the youth today – The Art of Friendship.

Through workshops and activities, the boys covered topics such as what is the meaning of friendships in Islam, benefits of righteous friendships and how to deal with toxic friendships. They also looked in detail at how to find good friends and signs of good/bad friends.

The group enjoyed fun and games such as table tennis/snooker/arcade games etc, whilst given the opportunity to socialise in a safe and Halal environment.
Alhamdulillah, we have been blessed with the opportunity to make a difference in the lives of those less fortunate than ourselves.

Ummah Welfare Trust have launched their annual Kidz4kidz Appeal for children in the UK 🇬🇧 to help raise much needed funds for the forgotten children of this Ummah.

Students of Ad-Duha Institute along with 1000s of children across the UK spent a week trying to raise awareness & money for students less fortunate around the world 🌎 providing them with Eid gifts 🎁 and other essentials to bring happiness & empower them.

Alhamdulillah our students managed to raise the most in the region with fundraising over £12,000. May Allah s.w.t make this a Sadaqah Jaariyah for them and their families and for everyone involved in this noble cause. Ameen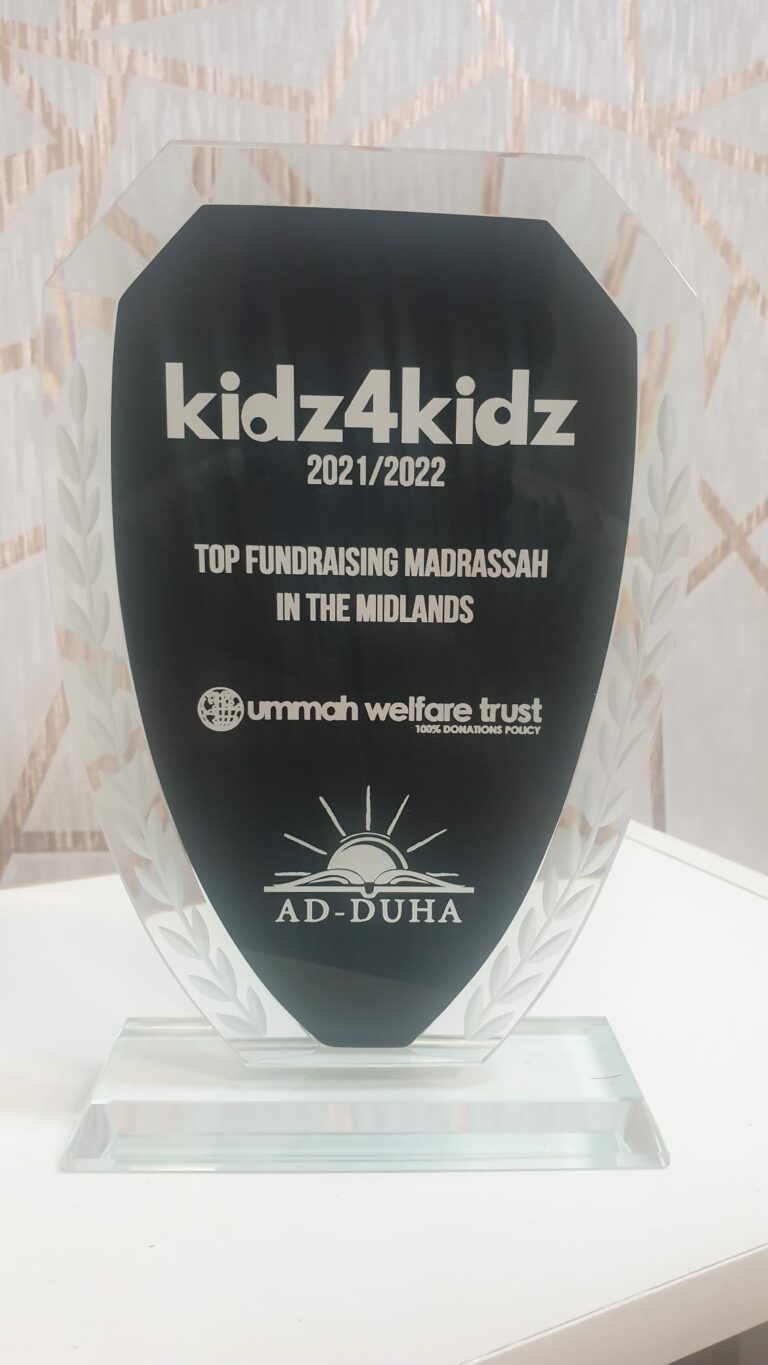 *Last Madrassah day of the year*

After hard work and effort throughout the year in Qaidah, Tajweed, Surah Memorisation, Duas, Salah and Islamic Studies as well as examinations in all of these, the Madrassah year came to an end with prizes and certificates for those who improved in their studies, those who committed themselves and those who achieved well in their examinations.

May Allah s.w.t accept the efforts of all our students, and grant them success in both worlds. Ameen
Eid Salah and
Funday in the park
Alhamdulillah, for Eid Salah we had a huge turnout of 4000+
Eid Fun Day was a great success with exciting activities for the whole family including archery, penalty shooting, inflatables, kids sports day, fun bus and a variety of stalls and yummy food.

Many children of all ages took part in the Quran competition winning prizes. May Allah s.w.t increase their dedication and zeal for learning the Quran, Ameen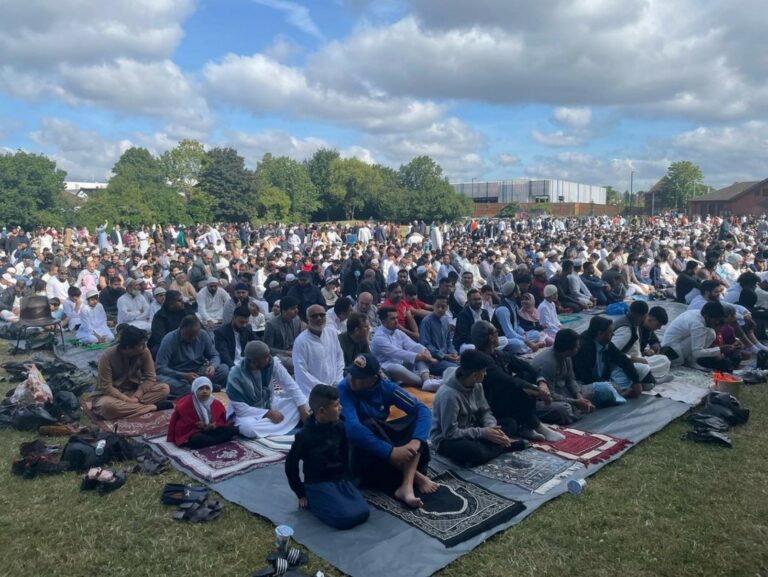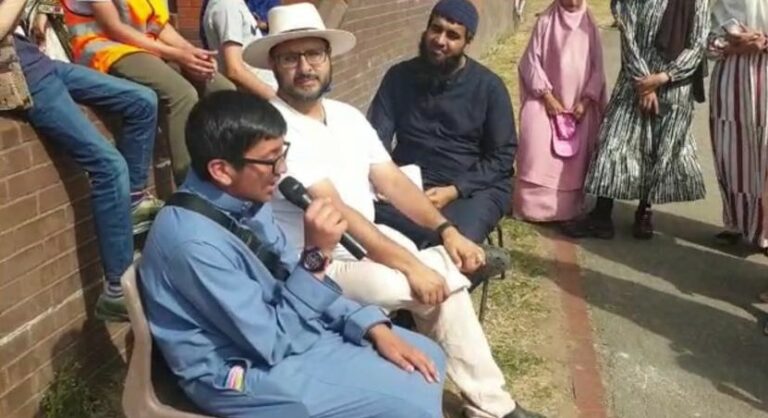 Sisters' Islamic Gatherings:
Dhul Hijjah
During our sisters weekly gatherings this month, we held weekly talks with a focus on on The Days of Dhul Hijjah.
We looked at topics such as the sanctity of this sacred month, a guide on the rites and method of Hajj and an overview of the history of Hajj.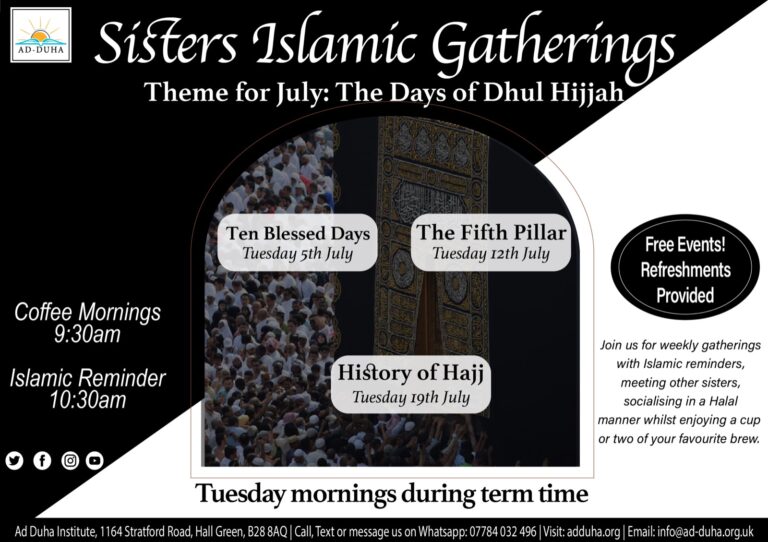 Monthly Free Printable:
Islamic Months Flashcards
Fun-filled pages of Islamic activities for growing young minds, stay on our mailing list to receive free printables every month in your inbox.
Please note: Monthly printables will be discontinued from September