Alhamdulillah Eid in the park this year was busier than ever with an amazing atmosphere, a great turnout & beautiful weather. Families gathered for Eid Salah in Reddings Lane park with 3000+ people participating in the prayers.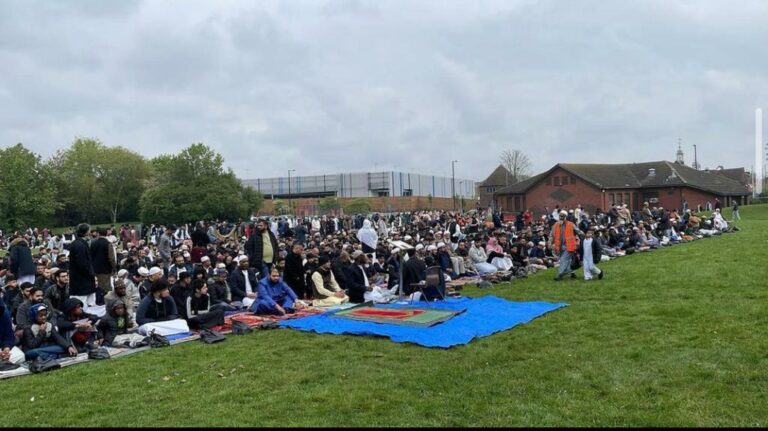 Monthly Talk: The story of
Prophet Yusuf (a.s)
An inspirational talk on the life of Yusuf a.s with many essential lessons for us all.
Listen now via our Youtube channel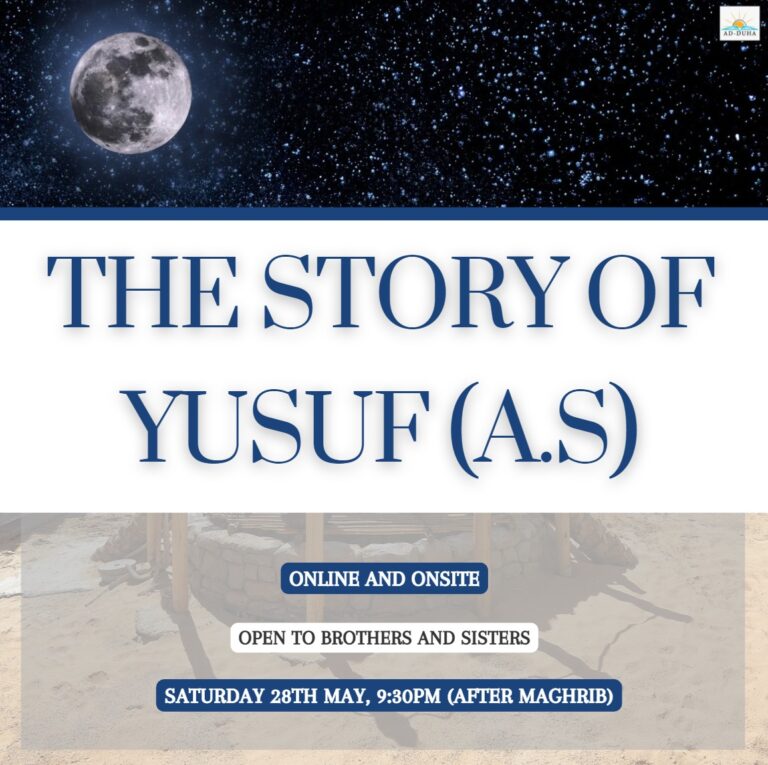 Kids and Teens:
Eid Party
🎉Eid Party at Ad-Duha!!!🎉
For their hardwork throughout the month of Ramadan and with the calendar challenge and teenage challenge, we had an Eid gathering at Ad-Duha.
Alhamdulillah the children enjoyed the Eid gathering for Maktab students and those taking part in the Ramadan competitions.
Many participants wowed everyone with beautiful Quran recitation, Nasheeds and great team skills.
Prizes and certificates were also given to the winners and runner-ups of the teenage challenges and the advent calendar challenge, including bikes, tablets, smart watches and many other goodies.
Alhamdulillah all the children enjoyed participating in the challenges and stayed productive throughout the month of Ramadan, with many spending much more time in the Masjid.
May Allah s.w.t accept everyone's efforts this Ramadan and grant us the blessings of next Ramadan. Ameen
Sisters coffee mornings:
Eid party
Alhamdulillah, for our sisters coffee morning Eid party, everyone enjoyed a gathering with a burst of dishes and flavours from different cuisines.

Sisters showcased their cooking talents and enjoyed tasting many things for the first time with more than 70 sisters in attendance.

After the yummy food, sisters enjoyed taking part in party games such as 'Pass the parcel' with treats in each layer and a challenging quiz to really get those team spirits going.
Pearls Muslimah Youth Club:
Muslimah Scholarship
Alhamdulillah a very beneficial third session for our Pearls Monthly Youth club.
We looked at the topic of Muslimah scholarship and contribution to Islamic knowledge as well as the famous book 'Al-Muhaddithaat'. 
The girls also enjoyed learning a new skill on how to form Mehndi and Henna patterns in a Mehndi Workshop.
(Pearls is delivered by Ustadha Nada Umm Nour who is a software engineer and holds a B.Sc degree in biochemistry.)
Sisters' Islamic Gatherings:
Jannah
During our sisters weekly gatherings this month, we held weekly talks with a focus on on the description of Jannah.
We also looked at various ways of getting to Jannah mentioned in Ahadith.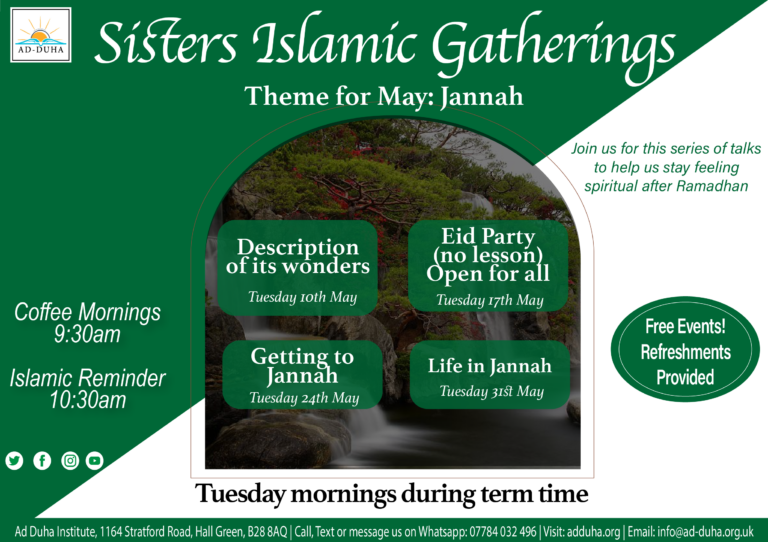 Monthly Free Printable:
Motivational Bookmarks
Fun-filled pages of Islamic activities for growing young minds, stay on our mailing list to receive free printables every month in your inbox.
Please note: We will be making free monthly printable instead of activity books for 2022