Ramadan Talks:
Stories
from the Quran
Every weekend throughout Ramadan, various Ustadhs and Shukyukh gave speeches on stories from the Quran and lessons we can derive for our lives. Stories covered were the following:
The story of Khidr (a.s)
The Boy and the King
Lessons from the story of Ibrahim (a.s)
Submission to Allah
The sleepers of the Cave
Lessons from the story of Musa (a.s)
The family of Prophets
Ramadan for Kids:
Story Night
Children listened attentively and enjoyed partaking in our Ramadan story night covering lessons from the life of Ibrahim (a.s). 
Sessions were interactive and made use of moving pictures and sound as well as Q & A's and a follow-up activity.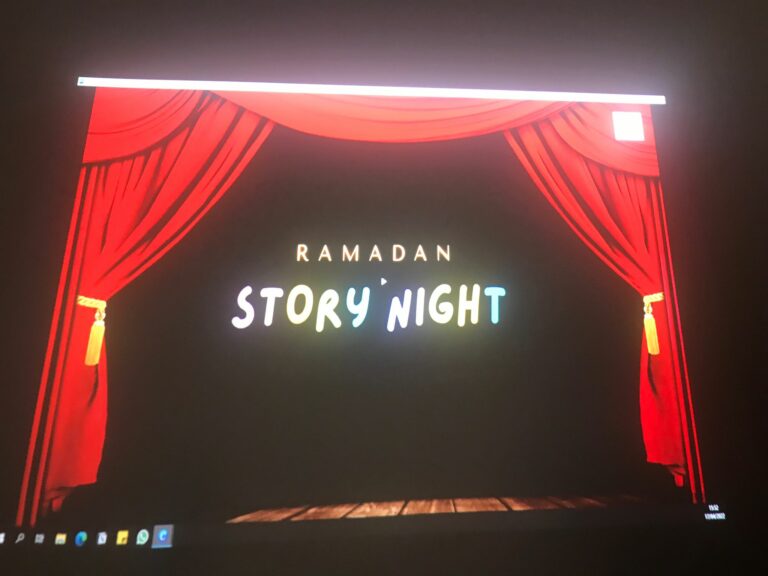 Ramadan for Kids:
My Ramadan Calendar
This Ramadan, students were set Daily challenges following a variety of themes each week resulting in four unique submissions.
Students creating a 'Fasting shield' covering some of the rules of fasting, made a booklet with a focus on developing a closer connection to the Quran, wrote a Ramadan story and made photo collages of their Ramadan experience
Prizes were given for the top submissions
Alhamdulillah we had some amazing entries.  Check out the latest calendar entries on our Instagram page: http://instagram.com/adduha.uk/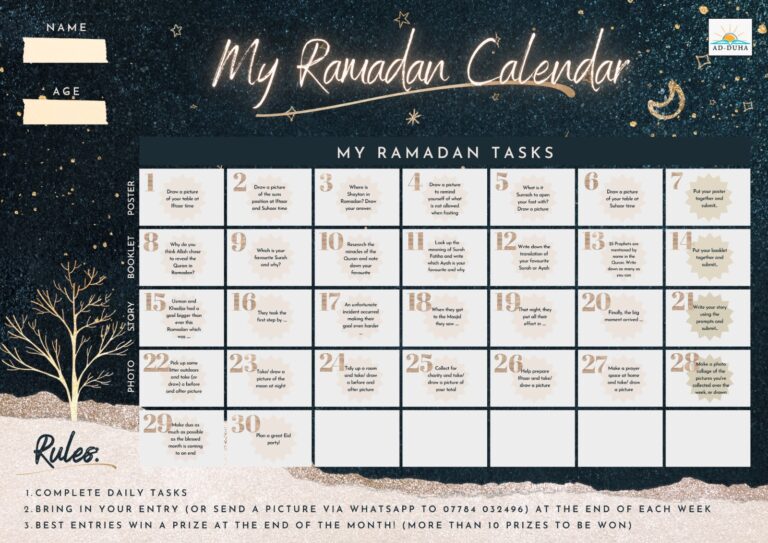 Teen Ramadan scheme:
Jama'ah and Quran
We have had a very competitive challenge with teenagers racking up points for attending the masjid for salah, bringing other teenage friends and staying back after salah to recite quran.

Students stayed back in groups after Zuhr, Asr and even Fajr reciting the Quran on both the boys and girls sides and participated in other events at the Madrassah also.
Alhamdulillah, many ended up spending more time in the Masjid than ever before.
May Allah accept it from them all. Ameen
Pearls Muslimah Youth Club:
Month of the Quran
Alhamdulillah a very beneficial second session for our Pearls Monthly Youth club.

We touched upon the importance of seeking knowledge and Islamic Scholarship of women, as well as reflecting upon and strengthening our connection with the Quran.

The girls enjoyed learning all about Quran journaling and then practised with a creative journaling session beginning their very
own journals
(Pearls is delivered by Ustadha Nada Umm Nour who is a software engineer and holds a B.Sc degree in biochemistry.)
Ad-Duha
Expansion
Project
In the year and a half that we have been open, there's one issue we always run into… space.

Whether it's for daily salah, Jummu'ah, children's classes, adult's classes, talks and reminders or even sisters' events, we run out of space.
Hence an expansion project was launched with a goal to raise £18,000 which would enable us to:
Increase our brother's prayer hall capacity threefold whilst dedicating the second hall to sisters only.
Hold extra adults classes, children's classes, fun activities and events without turning anyone away.
Accommodate sisters for Jummah, Eid and Taraweeh prayers insha'Allah
Alhamdulillah, support from everyone was overwhelming, with us both reaching and surpassing the target.
May Allah s.w.t reward everyone for their support and effort
Ramadan Reminders followed by Weekend Community Iftaars and Taraaweeh prayers were a great way for us to work on our character and keep spirituality levels high as well as enjoy yummy food from various backgrounds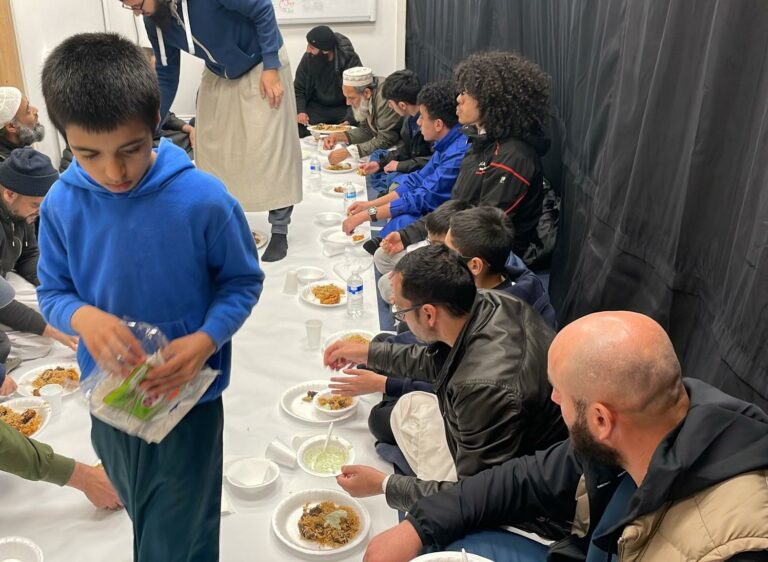 Sisters' Islamic Gatherings:
Ramadan
During our sisters weekly gatherings this month, we held weekly talks with a focus on how to increase our spirituality this Month.
We also looked at benefitting from the continuous effects of Ramadan and how to improve our character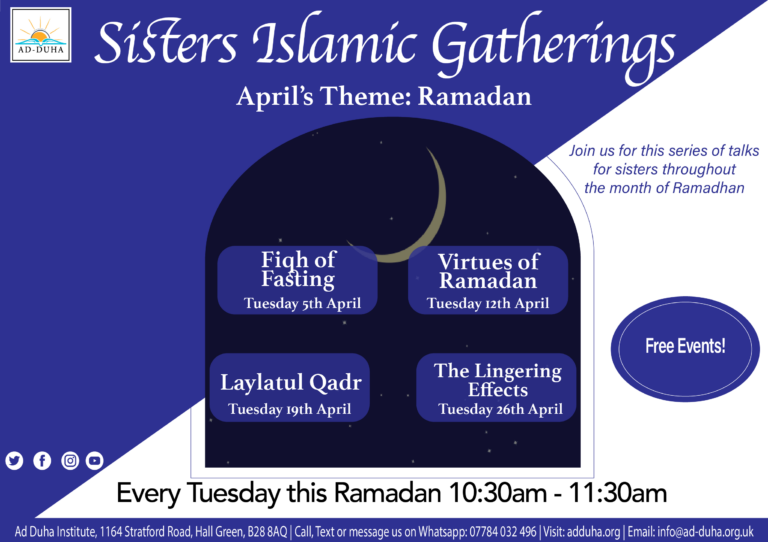 Monthly Free Printable:
Eid Decoration Pack
Fun-filled pages of Islamic activities for growing young minds, stay on our mailing list to receive free printables every month in your inbox.
Please note: We will be making free monthly printable instead of activity books for 2022