Teen Youth Club:
Boys to Men
Alhamdulillah, a great start to the Boys To Men – Teenage Youth Club.

The session included thought provoking discussions and workshops with a focus on defining what it means to be a man.

The group enjoyed fun and games such as table tennis/snooker/arcade games etc, whilst given the opportunity to socialise in a safe and Halal environment.
Monthly Talk: The
Strangers
of this Ummah
Shaykh Sikandar Iqbal gave an inspiring talk on staying true to the teachings of our Deen in these dark and troubling times and on the virtues of being with those given the title of 'Ghuraba'.
Listen now via our Youtube channel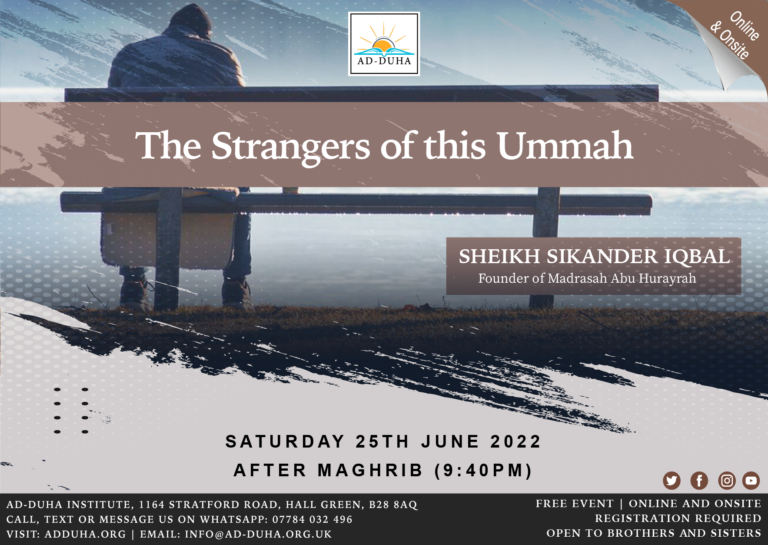 Pearls Muslimah Youth Club:
Trip to Cambridge Mosque
This month, the Pearls Muslimah Youth went on a memorable trip to Cambridge Central Mosque organised by Ad-Duha and Ustadha Nada Ummnour

They learned about Islamic architecture and the role women played in establishing the Masaajid in the past and present. They also learned and found inspiration from the story of Umm Haram.
See the highlights of the trip below:
Indeed I am Near:
Dua Workshop
This month we had a Dua workshop for sisters on the Art of Making Dua. Participants learned about the excellence of making Dua, the Duas of the Prophets, the delayed response and how to set milestones on the path to having our Duas accepted. 
In session 2, we looked at things that boost our Duas as well as those things that prevent Duas being accepted, and calling our Lord by His beautiful Names while making Dua. Throughout the 2 sessions we looked at past experiences of participants and practical steps on improving our habit and method of making Dua.
Chai & Chat was busier than ever after resuming this month

Brothers new and old enjoyed the tasty food sponsored by Pizza Millenio whilst chatting about various topics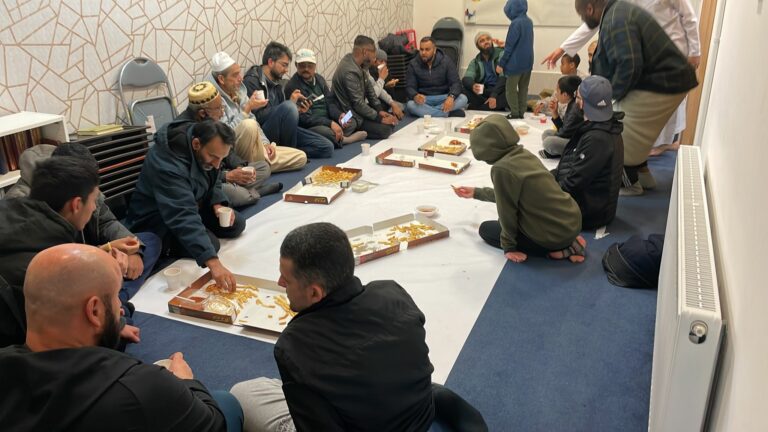 Sisters' Islamic Gatherings:
Muslim Character
During our sisters weekly gatherings this month, we held weekly talks with a focus on on the Character of a Believer.
We looked at various traits of a believer, their benefits and methods of developing them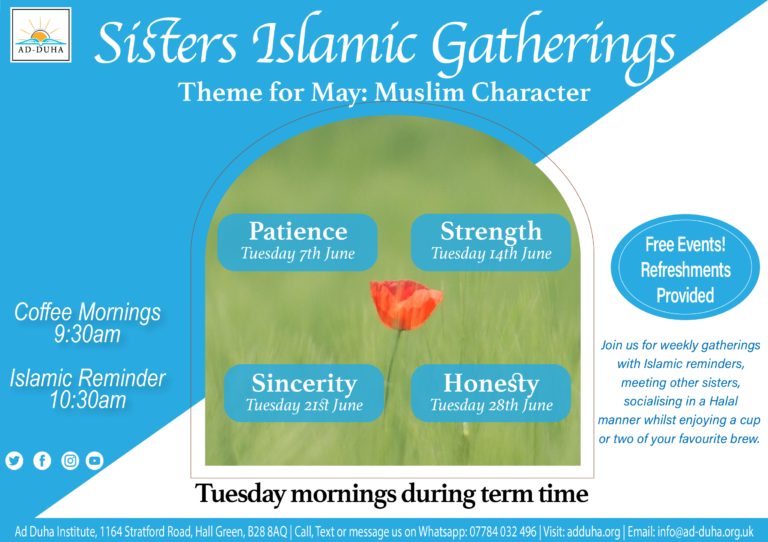 Monthly Free Printable:
Best 10 Days Planner
Fun-filled pages of Islamic activities for growing young minds, stay on our mailing list to receive free printables every month in your inbox.
Please note: We will be making free monthly printables instead of activity books for 2022