Preparing for Ramadan:
An evening
with the Quran
In preparation of Ramadan,  an evening of Quranic recitation and reflection was held at Ad-Duha Institute. With recitation both from young and older, as well as reflection on Ayahs of Surah Yusuf and implementation of Tajweed rules whilst looking at common mistakes made in Surah Fatihah, there was a lot to learn and be inspired by. Not to mention, the timeless advice on 'Me and My Quran' given by Ustadh Omar El Jaizari.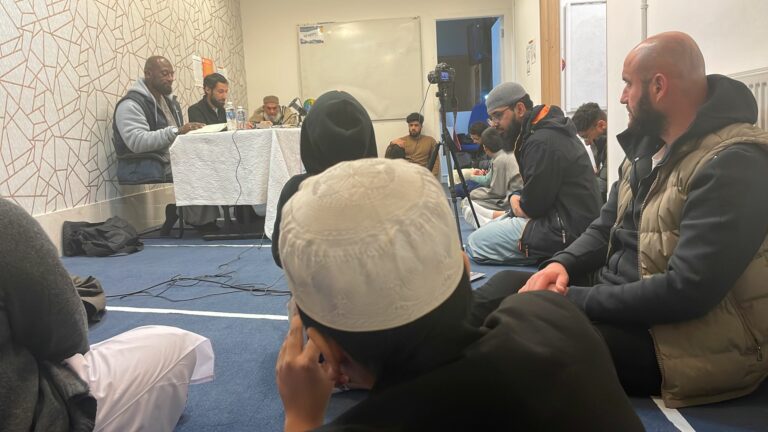 Youth Event:
Ackers Trek
and much more!
Ad-Duha Institute collaborated with with Al-Furqan School Masjid for another session this month
Many important topics were covered in workshops dealing with social media, gangs, knife crime and the importance of good role models.
Activities included Workshops, Lunch, Snacks, Drinks, Zuhr in the Masjid, a football tournament, baseball, a guided trek to Ackers and much more!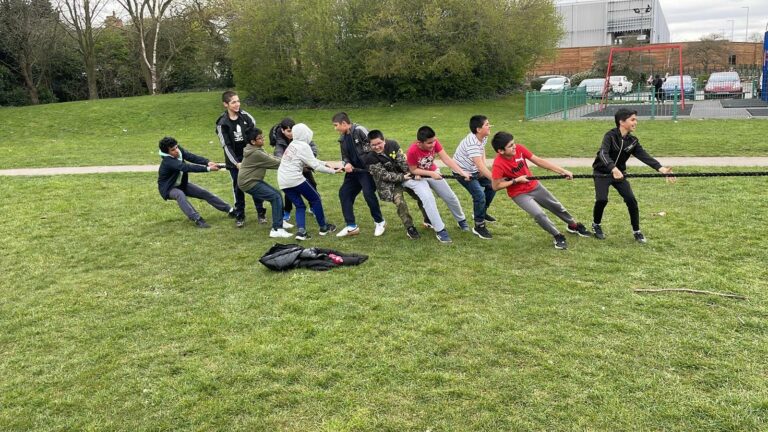 Taharah Workshop: Is my Wudhu
Correct?
The Taharah workshop covered many essential topics linked to our daily worship. Participants gained understanding on matters such as:

– The importance of cleanliness in Islam
– A full guide on how to do Wudhu correctly
– A full guide on when and how to do Ghusl
– The rulings of Tayammum and the Khuffs
– And much more
Pearls Muslimah Youth Club:
Opening Session
Pearls opening session was delivered by Ustadha Nada Umm Nour who is a software engineer and holds a B.Sc degree in biochemistry.

Her passion is to empower young Muslimahs to embrace their Islamic identity in a world of conflicting identities, instil love for science and math through unique workshops that are built on discoveries made by Muslim pioneers of the past such as Ibn Sina, Ibn al -Haythum.
For the opening session topics such as friendship, social pressure and good advice where touched upon as well as introductions to the format of the club and members.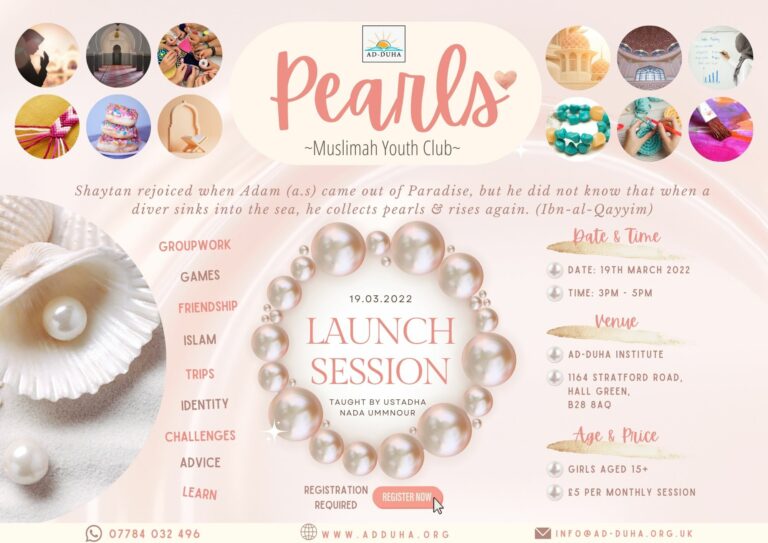 Monthly Talk: State of Mind -
Ramadan
and Beyond
In March's Monthly talk, Sheikh Saeed Nasser gave an inspiring talk on preparing for Ramadan in advance to make the most of its blessings, both mentally and spiritually.  Watch now by clicking the link below: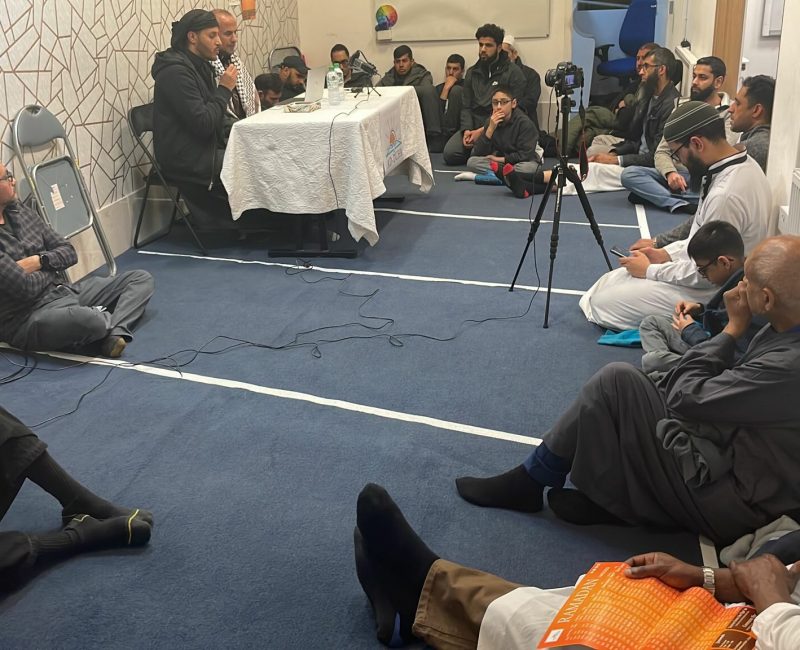 This month in Maktab:
Honesty
Our Maktab classes this month looked closely at the subject of Honesty and its importance in Islam.
We covered topics such as:
⚪ The importance of honesty throughout Islamic history
⚪Honesty and the character of a believer
⚪Prophet Muhammed s.a.w as our Role-Model
⚪Telling the truth in difficult times
⚪Benefits of telling the truth
⚪The harms of lying
⚪Memorising Hadith about honesty
Students enacted scenarios where telling the truth would be seemingly difficult whilst discussing consequences of lying and telling the truth
This month in Further Maktab: Ottoman Empire and
Islamic Civilisation
Our Further Maktab class have been working hard on their Islamic History Module
This month they covered the The Ottoman Empire, Muslim inventions and modern day Islamic history
Adult Courses:
Tajweed and Arabic Language
Alhamdulillah, Tajweed and Arabic courses now take place at Ad-Duha Institute every Saturday, Sunday and Monday mornings.
Students in Tajweed have been covering Makharij and stretches whilst students studying Arabic have been working on translating Verbal sentences and applying additional Grammar rules. Students are now preparing for upcoming exams in April.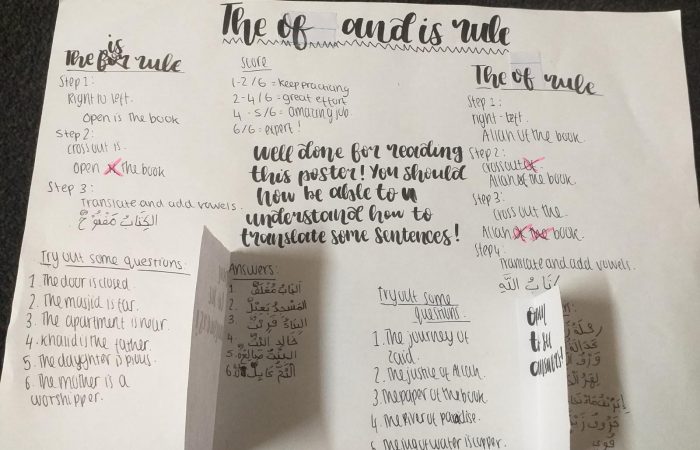 March's Chai & Chat was buzzing with lively conversations and yummy food *sponsored by Karahi King* followed by tea and sweet treats
As dads were busy chatting away, the children enjoyed their own chai & chat in the next room!
Sisters' Islamic Gatherings:
The Quran
During our sisters weekly gatherings this month, we held weekly talks with a focus on The Quran in preparation of Ramadan.
We also looked at improving our connection with the Quran and practical tips on more daily reflection and Tadabbur.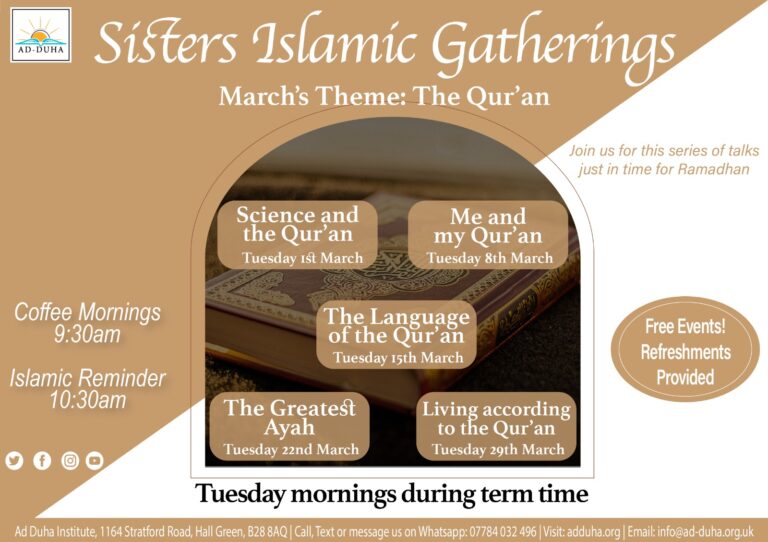 Monthly Free Printable:
Ramadan Tracker
Fun-filled pages of Islamic activities for growing young minds, stay on our mailing list to receive free printables every month in your inbox.
Please note: We will be making free monthly printable instead of activity books for 2022